What is Off-Page SEO?
Off-page SEO is an important part of SEO Strategy, which helps to improve the website search engine rank and increase in the website's traffic.
---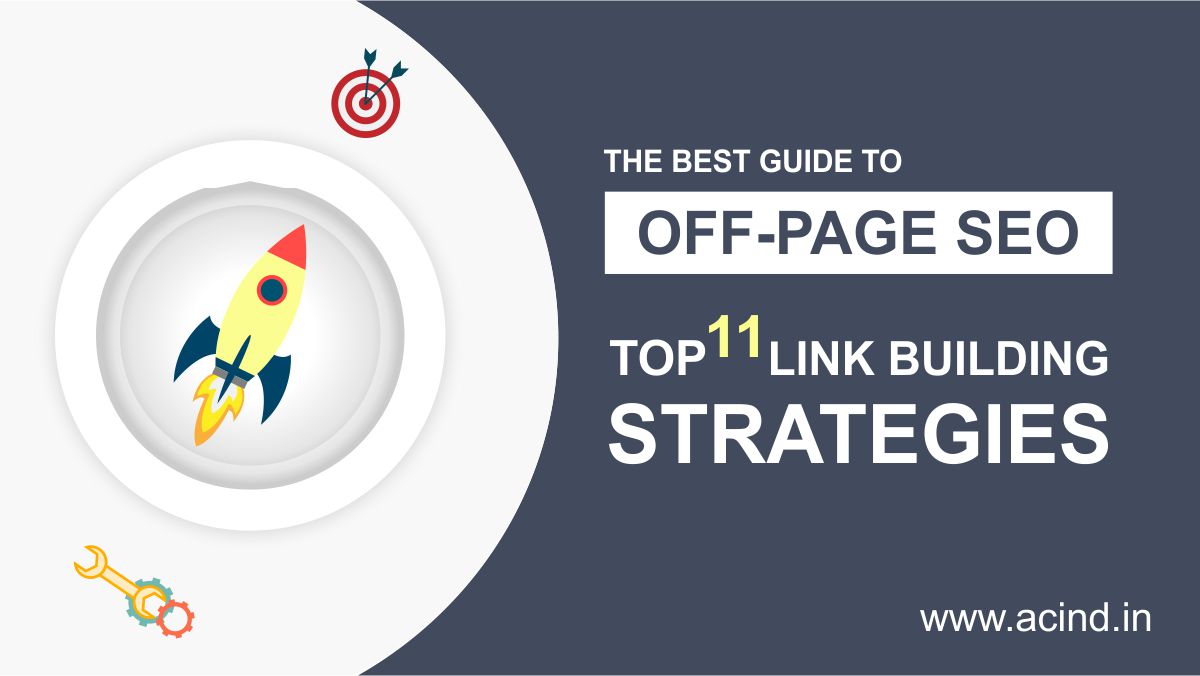 Off-page SEO strategy simply tells Google, what's new & valuable content you have published on your website.
For example: If you've got clicks from multiple IPs, search engines will understand that you've published new content (the help of google-analytics) – and they will provide the extra value of your webpage.
Remember, On-page search engine optimization is under web site design, but Off-page SEO happens outside the website. When you will write a guest post or put a remark on other websites with a hyperlink to your site, it's called off-page SEO.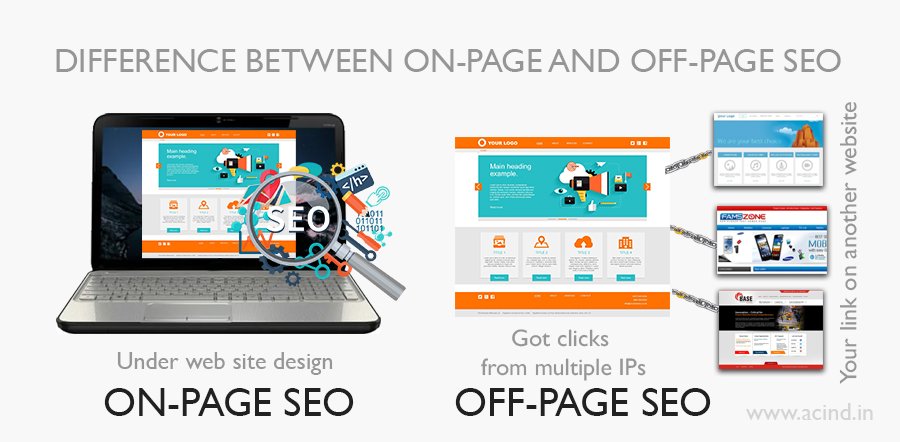 Everyone knows that the link building is an only technique for Off-page SEO. But unfortunately, we don't follow the proper rules of Link-building and wasting our time putting a link on another website.
Remember, Off-page SEO only helps to get clicks from multiple IPs, but the unique and fresh lesson, will help you to attach your reader for a long time on your website.
Some necessary tips for everyone, which is needed to know before link posting:
When you write some content on your website, then your goal must be a good adviser.
Make sure that the website content is easy to readable!
Does it have quality images? Make creative infographics.
Does it solve the problem? Make sure that your remark is logical or helpful at this website or not!
Don't post your link deferent category website.
Make sure first your article category, and find the related website or articles!
Know about the links.
There are three types of links that are important for SEO link building: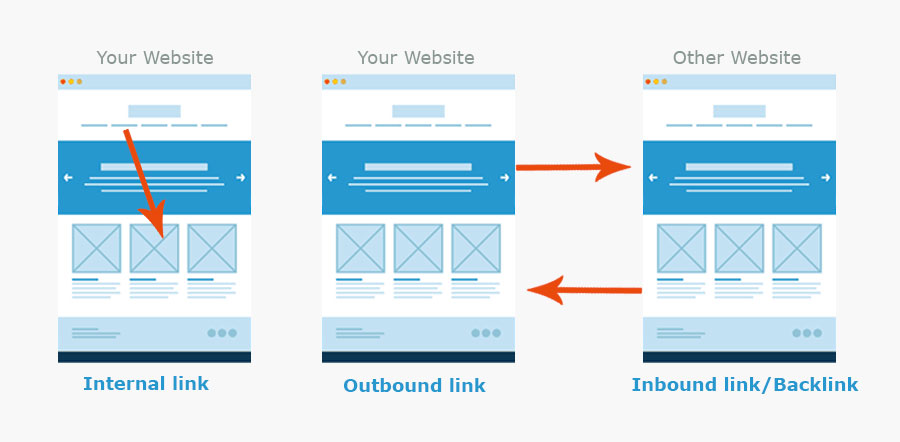 1.Internal link: which are links on your site to your content (like website navigation link).
2.Outbound link: These links are goes from your site to another site.
For example - Suppose you have copied/published another website's news, content, or tutorial in your blog/website. You should tell the reader this tutorial is copied from the w3school (w3school website link), and reveal the website link as a reference.
3.Inbound link/Backlink: These are coming from other websites to your website.
Backlinks also have two types:
1.

Dofollow link:

By default, all links are do-follow links, unless they are modified to be no-follow links manually or are automatically changed by the webmaster. This will help in increase in the referral traffic, your site will gain trust from search engines and this will help to improve your site rank.


 Example:  Your Website name   

2.

Nofollow link:

Nofollow links are links with a rel= "nofollow" tag attached to the link. The no follows tag tells the search engine to ignore that link. Because Nofollow links do not pass along page rank it is theorized that they likely don't impact search engine rankings.


 Example:  Your Website Name   
Link juice: As the name suggests, do-follow links are the opposite of no-follow where do-follow links pass on what's called "link juice", which we will able to expand on in just a second.
Link juice refers to the value or equity passed from one page or site to another.
An example of this would be: If a home page has an X authority (let's take 30) or an internal page has a rating of X, the authority that's transferred for other sites will depend on the number of internal links contained in the said page.
That is, if it contains 10 links, you will only transfer 10% of the authority for each URL (this is a rough estimate, several other factors come into play also).
11 tips about Off-page SEO strategies:
1. Complete the basic on-page SEO need.
2. Focus on creating great content.
3. Blog directory submission.
4. Guest posting.
5. Bookmarking and listing.
6. Build a social reputation.
7. Participate in the question and answer sites.
8. Video submission & promotion.
9. Classified Ads submission.
10. Broken link building.
11. Create infographics.
1. Complete the basic on-page SEO need:
On-page SEO strategies explain how you can easily optimize your web page on search engines. You may read On-page SEO in our blog.
2. Focus on creating great content:
As per your website topics, write unique and attractive content. Because google always finding a fresh and unique topic for the reader, base on the incoming clicks from multiple IPs.
Remember, Google always gives the most priority for the reader, they always try to present fresh and unique answers for readers.
If your topic is unique, possibly Google may show your website at top search results.
3. Blog Directory Submission:
The blog directory submission is constantly working to build high-quality backlinks.
Find the high DR-score website, carefully read the website oner conditions. Select a proper category under each directory and start submitting your posts.
After approval, you have to wait for good results, but these results should stying out over a longe period.
4. Guest Posting:
Everyone knows that the high DR-score website is good for link building, and I also always believe it.
But some people think that a low DR-score website is indicative of a "harmful-link." In my opinion, every low DR-score link is nor harmful to us.
Mainly Domain Rating (DR) measures the link popularity of a given website. It doesn't tell you, if a site is spammy or if a link from that website will harmful to you. No one ensures that a low DR site will reach a higher DR site in the future, or not.
So you have to identify is this website is spammy or not, with the help of website content and reader review. If you don't have an idea about the spammy website don't worry, you would identify it easily after regular practicing.
Remember that, while the right kind of links can enhance your online reputation, and the wrong kind links can downward it – and it can take a long time to recover.
* A simple and unique technique for finding guest posting sites
1. keyword "write for us"
2. keyword "become an author"
3. keyword "guest post"
4. keyword "guest article"
5. Bookmarking and listing:
Social bookmarking sites are one of the best platforms to promote your website. When you bookmark your webpage or blog post on popular social bookmarking websites, you may gain high-quality traffic to your webpage or blog.
6. Build a social reputation:
Social media is another most effective SEO platform nowadays. Without social sharing, hard to reach the top of search engine ranks or gain more users.
Users don't just go to Google directly for everything. Sometimes they use social media channels to finding unique products or subjects.
For better SEO, Join social media groups, like Facebook, LinkedIn, Pinterest, etc.
Know your target audience by engaging more on social media, and share the content there too. By contributing regularly to discussions, you will able to build a social reputation. It will help you to gains more authority in search engines, connect with potential users.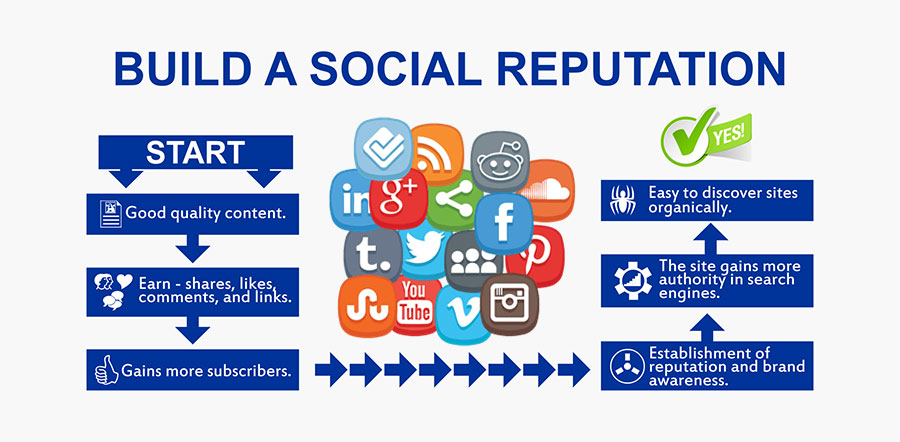 7. Participate in the question and answer sites:
You may able to get a good amount of High-quality traffic from question and answer websites. Find the websites and join them. Search for questions related to your niche, give a helpful answer to any question. You may use sites like Yahoo Answers, Quora, Reddit, etc.
8. Video submission & promotion:
Video submission & promotion is another effective way to get more hi-quality backlink, web traffic.
Here is the list of the best free Hi-DA video submissions sites.
9. Classified Ads submission.
Classified ads are another good platform in the digital marketing world. It's more effective for E-commerce and bloggers. Classified ads will help to get the rank faster of your keyword on the search engines. But it has a disadvantage, mostly classified website will delete your ads after some time (30-90 days max).
10. Broken link building.
Broken link building is another effective method which is helping to earn links much faster than guest blogging.
How to do it? When you read a blog/website, possibly you may find some dead/broken links. Simply contact the owner and inform them about the broken links. As a result, they might give a chance to including your link on their website.
What is the broken link? The broken link also called a dead link, it is always created due to some mistakes. Like, after hosting expires, during file transfer or migration of the sites, or typing mistakes.
Why fix broken links? For better customer service you must be fixed the broken links. As our experience, no one is satisfied with the 404 error page ( page is not found) result. Due to the bad experience, possibly the users should not be returning on your website again.
You may find your website broken links with the help of these tools :
1. Online Broken Link Checker Scans webpages for dead hyperlinks • Can analyse unlimited number of pages* • Useful for SEO optimization • Checks both internal (local) and external (outbound) URLs** and finds which are stale • Reports bad links location in your HTML code • Validates websites online: the same way as how your users and Search Engines see those • Detects "linkrot" and other problems of web site integrity • Supports sub-domains • Works on-line so can be used on Windows, Mac OSX, Linux, iOS, Android and any other OS • Shows 404 errors and other unsuccessful HTTP response codes - for each dead or problematic hyperlink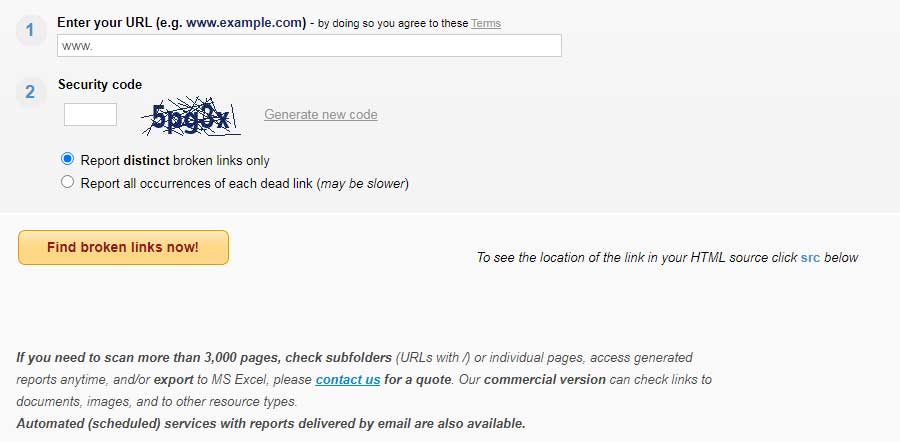 2. Check My Links Check My Links is a link checker that crawls through your webpage and looks for broken links.
'Check My Links' is an extension developed primarily for web designers, developers and content editors.
When you're editing a web page that has lots of links, wouldn't it be handy to be able to quickly check that all the links on the page are working ok? That's where 'Check My Links' comes in.
'Check My Links' quickly finds all the links on a web page, and checks each one for you. It highlights which ones are valid and which ones are broken, simple as that.
You can copy all bad links to your clipboard with one click!
HTTP response codes and full URLs of broken links are published in the Console log (Found in: 'Chrome > Tools > Javascript Console' or Ctrl+Shift+J).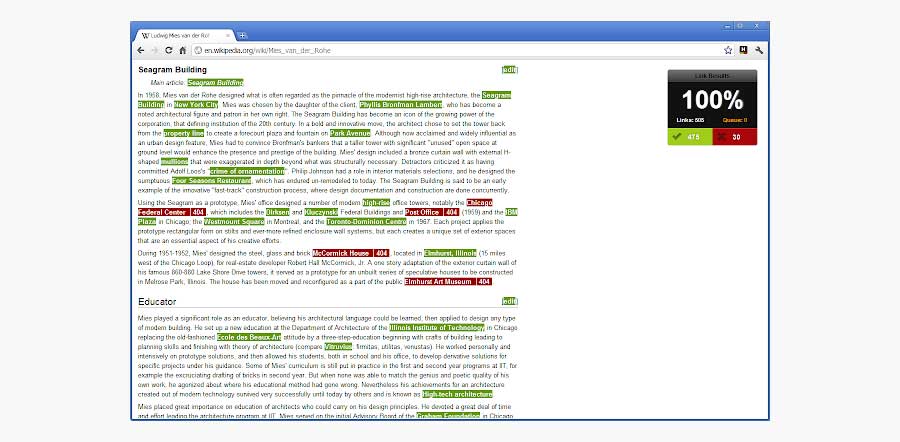 11. Create infographics
Proper infographics are one of the other most valuable technics of SEO.
Infographics, info + graphics, a short description of the paragraph with graphical design at the image-based format. A proper infographic can force the reader to read the article.
*Complete*
Related Articles:

8 Tips about On-page SEO strategies || 8 common SEO strategies || 13 Best SEO Tools